Because First They See the Box … Present Your Ring in a Wooden Box with Wow! Factor
Doesn't your partner deserve the best ring box?
Are you ready to pop the question? You've chosen your ideal partner. You've worked long and searched hard to find a stunning engagement ring – one they're sure to love. Still nervous?
Don't be. Make it easy on yourself by finding:
a magical place for your proposal
the perfect time to get down on one knee
a presentation box that truly measures up to the occasion
Trust us, these things matter.
Magnify the moment with a handmade box for your ring
Why not make your marriage proposal truly memorable, with a stunning presentation ring box, hand-crafted in wood by Scottish Box Maker Neil Martin?
Whatever you do, avoid a generic, mass-produced box.
The secret is not to think of it as 'just a box', but as a carefully crafted envelope for your ultimate love letter. So, it will:
make your proposal even more romantic
make sure the memory stays strong
practically guarantee an ecstatic response!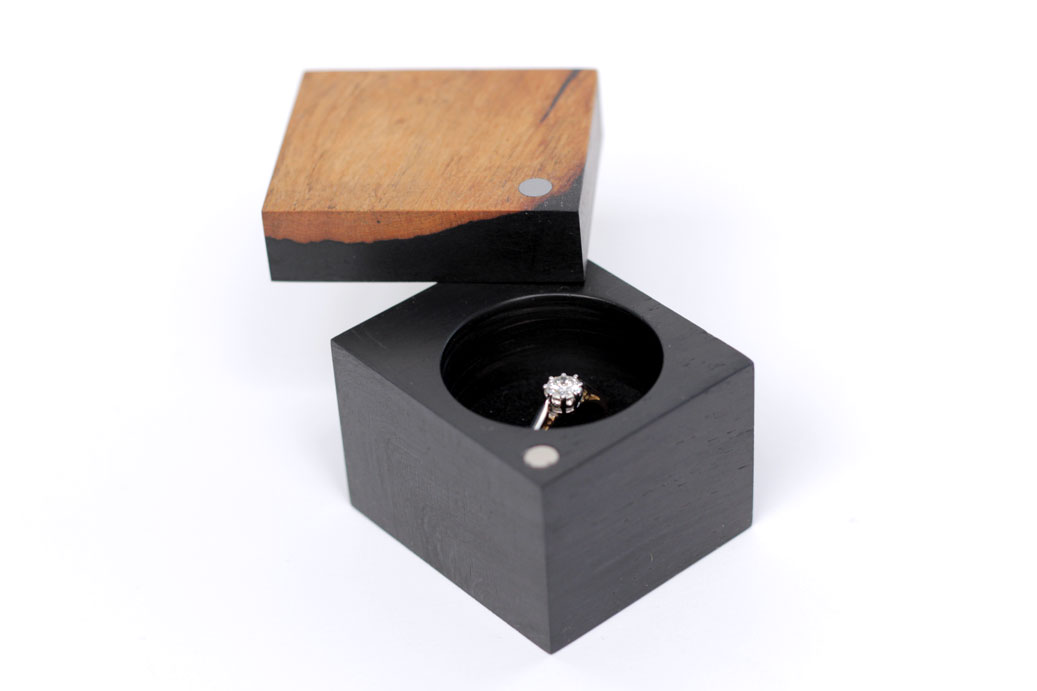 You can't buy a fairy-tale ending, but you can help build it
The tradition of giving and receiving wedding rings dates all the way back to Roman times – the continuous loop of precious metal symbolising everlasting love.
When you're planning your wedding day or civil partnership, it's easy to get caught up with arranging the venue, the guest list, the seating plan, and even the flower arrangements.
These things matter, of course. But none matter as much as the emotion that holds two people together, perfectly represented by your rings.
"Absolutely beautiful box. It brings the whole piece together and makes it all the more special. Thank you!" Helen Jaffa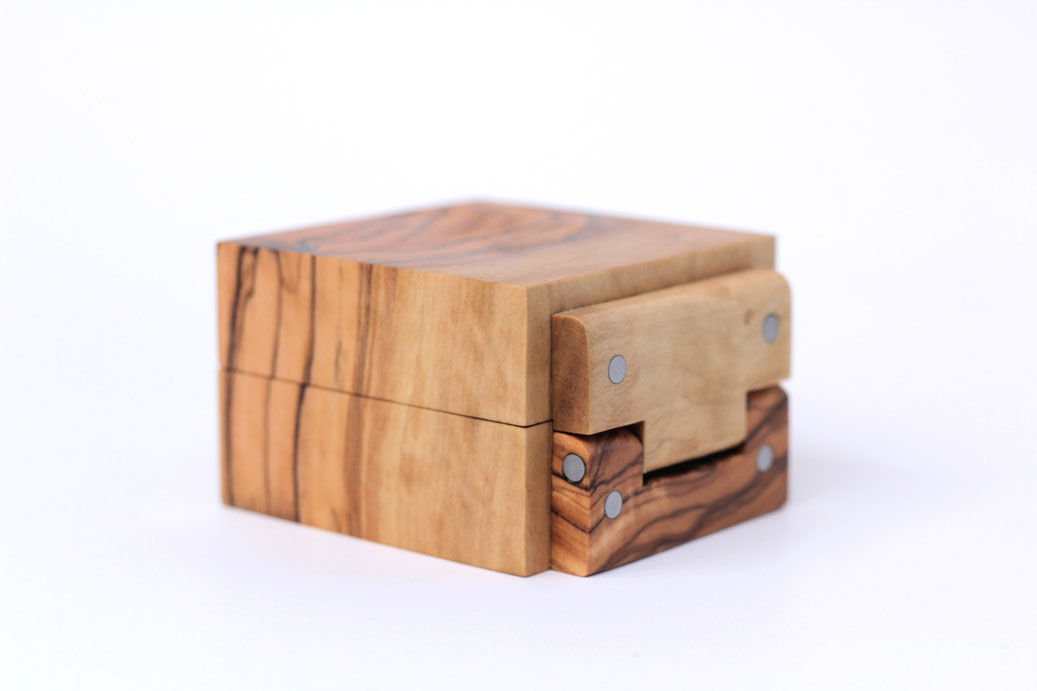 Choose a personalised or double wedding ring box
Give your wedding rings the treatment they richly deserve. By presenting them in exquisite wooden ring boxes, perhaps made from a combination of Olive and Walnut or a rare, exotic species such as fine-grained Chacate Preto from southern Africa.
The ultimate gesture would be to have your ring bearer present your rings in a double wedding ring box. And for the final romantic touch, ask Neil to personalise your box by inscribing it with your initials and the date of your nuptials.
Your heirloom and dress rings demand a handmade box
Neil specialises in custom work, applying an artist's creativity and attention to detail to every box he designs. Each is handmade, with
selected hardwoods chosen for their colour and figuring
sumptuous linings and
painstakingly applied finishes
The results are solidly constructed pieces that appear feather-light, yet robust. Which makes Neil's boxes ideal for your most precious rings, including antique and heirloom rings. You can be confident they'll be safe in a box that will look good and last a lifetime.
"Attention to detail paid to the workmanship and finish were outstanding." Heather Woof
What to do now
Select one of Neil's ready-made ring boxes today for a box you can be proud of. Or call Neil to talk about a bespoke design, made to your own dimensions, style and budget.
Not sure what you want? Neil can help you figure it out, with creative solutions to fit your needs and aesthetic. Visit his "frequently asked questions" to find out more in the first instance.
It all starts with a conversation. Neil makes sketches for you to review before going forward, and the whole process can be done in person or via phone and email – whatever suits you best.
Your ring box will be so tactile and beguiling, you won't want to put it down. And so exquisite, you'll want to use it – always. Get in touch today. Call or email neil@neilmartin.biz. You'll be so glad you did!